Tropical Lounge (Tropical Summer) Royalty Free Music
is a
positive and inspirational ambient sunset
and
dreamy sunshine deep house
royalty free track. Bright mix of the
tropical instruments
with the
deep hose beats, gentle synth pads, bright percussions and piano
. Track charge Your Amazing Media by
positive mood
and
summer freshness
.


Warm sunset, gentle coast, beautiful girls, golden beach, welcome to Summer
. Inspired by modern trends like
Tropical House
and
Sumer Pop
songs, this track is suitable for a wide variety of audiences.
Tropical Summer is included 5 versions:
Tropical Summer (Main Version)
2:08 (00:00 – 02:08 on preview)
Tropical Summer (Chill Out Version)
2:08 (02:08 – 04:16 on preview)
Tropical Summer (Short 1-30)
1:30 (04:16 – 05:46 on preview)
Tropical Summer (Short 1-00)
1:00 (05:46 – 06:46 on preview)
Tropical Summer (Short 0-30)
0:31 (06:46 – 07:17 on preview)
Both WAV and MP3 versions of the track are included in the download package.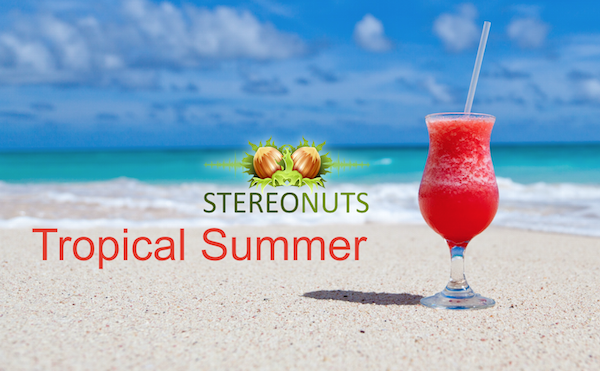 Mood of this track:
relaxing, inspiring, summer, beauty, dreamy, airy
and
flying, tropical sea or ocean coast
,
chilled progressive house
, created with memories and
emotions about summer vacation
,
ocean breeze, warm sun light
before
sunset
.
This is excellent,
evolving background track
for
hotel, radio ads and backgrounds, summery commercials, festival intro's, beauty or cosmetics advertising, vacation and travel video, afterparty video and family vacation, aftermovies, fasion party, modern slideshows, photographers websites
and many others.
YouTube users: to clear any copyright claims on your videos (including monetized videos), simply visit this page, enter your details and video link and copy/paste the contents from your purchased License Certificate into the message box. Claims are removed within 24 – 96 hours.
Need More High Quality Royalty Free Music? Check It Out Now!