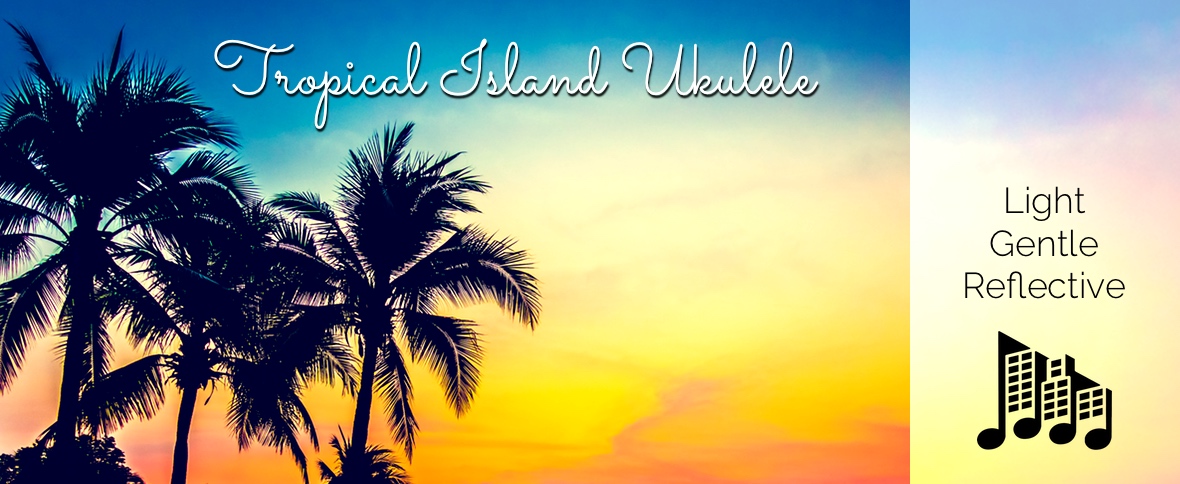 Tropical Island Ukulele is a beautiful and relaxing track that fills the mind with pictures of chilling out around a campfire on the beach in Hawaii. Tropical, fresh and with an slight emotional melancholy vibe, its reflective yet positive, modern yet traditional, unique yet familiar. Features ukulele, rhodes, mandolin, glockenspiel, a haunting whistle and a tropical electronic beat.
Included are 3 VERSIONS… the main track, a stripped back light version and a version without the main hooks
Main – 3:45
No Hooks – 3:45
Light – 3:45
We hope you enjoy this song, please come back to rate and we'd love to see how you use it, send us a link!
Close but not quite what you had in mind? Check out this similar track with more of a major key vibe…