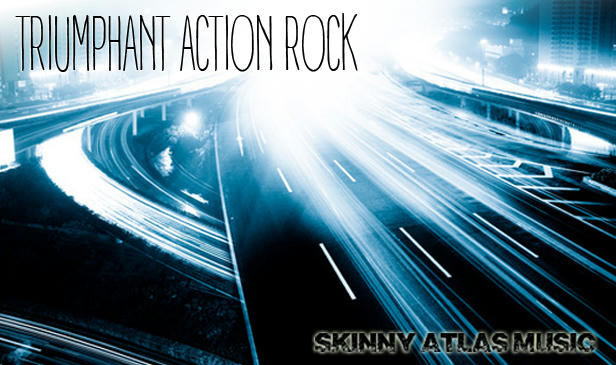 "Triumphant Action Rock" is a high octane cinematic rock tune. This track has tight lead guitar melodies, powerful rhythm and orchestra sections. This track exhibits determination, dedication, courage, danger, power, victory, strength, success, along with a variety of other attributes. "Triumphant Action Rock" has the versatility to pair with Nascar, sports, fitness, training, superhero, action, and dramatic style videos…license this track and you will have it for a variety of projects!
Files included with your purchase:
1:00 Version 1 0:00 – 1:13 (duration 1:14) wav & mp3
Full Track 1:13 – 3:17 (duration 2:08) wav & mp3
0:30 Version 3:17 – 3:53 (duration 0:36) wav & mp3
Instruments in this Composition:
piano, guitar, lead guitar, clean guitar, electric guitar, strings, orchestra, drums, bass, band, claps, snaps, synth.