Dark and motoric tribal drums, perfect for ethnic or fuuturistic games and videos, tv and programs, sound tracks or ambient usage.
Four versions in zip. One long and three loops, including without-atmosphere background and atmosphere only versions:
1. 2:48
2. 2:41 loop
3. 2:41 loop without atmosphere
3. 2:41 loop atmoshpere only

!!! DISCOUNT !!! This track can be found in a huge soundscape and ambient video game and film MUSIC PACK !!!



Search music using catalog below:
Categories:
Instruments & Genres:
Moods:
Purpose:
They say about me: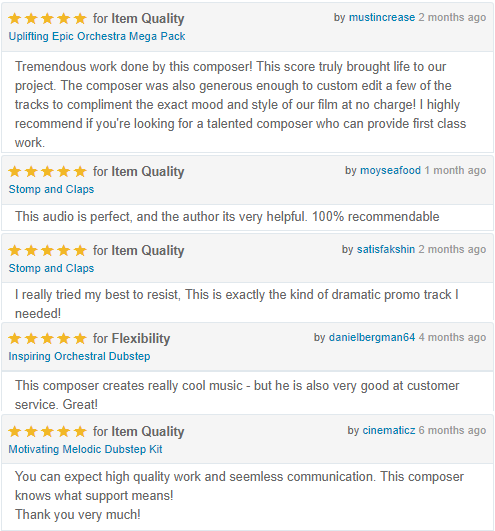 Krzysztof Pietras IPI: 00742598217