Timelapse Pack – atmosphere warm tracks with beautiful deep vibes. It's especially suitable for any project needing ambient musical backgrounds, especially technology timelapse and slow motion video productions of nature and urban city places, yoga and meditation. You can use this track for your slideshows and videos on your website(s), blogs and anywhere on Social Media including YouTube, FaceBook, Twitter, Google+, Vimeo, Tumbler, Instagram and more. Royalty free background music audio.
Tracklist:


Timelapse Future – 2:07


Timelapse Inspiration – 2:19


Space Soundscape – 1:08
Total duration is 5:31
Dear customers, please don't forget RATE your purchase, it will help me to make the music for you better!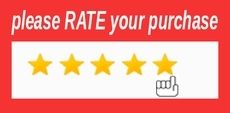 Also this PACK is perfect for event photographer, filmmaker, corporate, small business, web, vlog, real estate, government, crowdfunding, school, university, indie film and festival.