Based on original item – https://audiojungle.net/item/this-upbeat-corporate/22117573
Motivational, fresh and clean inspiring corporate styled music track with a beautiful clean technological corporate sound, corporate motivational vibes and steady confident rhythm and atmosphere that will help you to make your corporate or other project really stand out!
Simple and easy to use. Perfect for business, corporate, commercial, advertising, presentations, trailers, documentaries, radio, tv, YouTube, real estate, videohive projects and many more!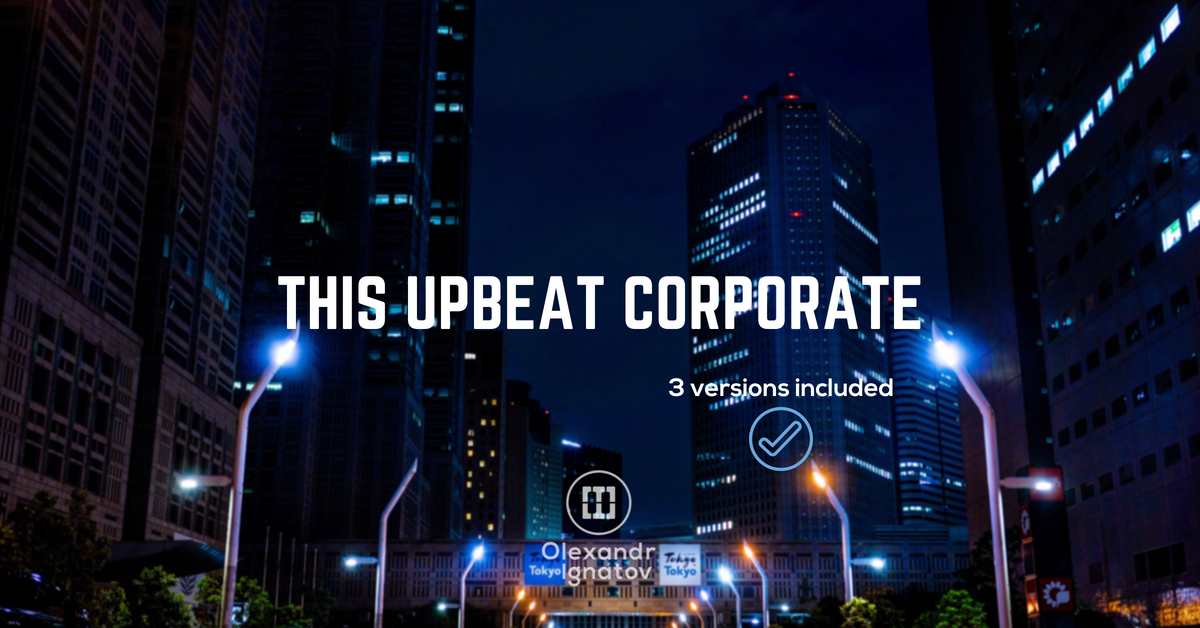 What's inside?
• 11 "no tails" song sections, trimmed on the beat to help you quickly arrange and snap together a guide track for your project.
• 11 matching "tails" song sections, with natural audio endings for smooth transitions and a seamless final result.
• 3 ready-to-use demo arrangements for extra convenience and inspiration.
• All audio files are provided as high quality WAV (44.1 kHz / 16-bit).
Song Sections
• 01_Intro_Reversed (0:02) Reversed intro piano with crash cymbal
• 02_Verse1 (0:16) Inspirational verse with muted guitars, piano, bass, kick drum
• 03_Verse2 (0:16) Main theme with added drum beat
• 04_Verse3 (0:16) Alternative melody with added acoustic guitar
• 05_Verse4 (0:16) Variation of previous section
• 06_Verse5 (0:16) Bridge section, no drums, less instruments
• 07_Verse6 (0:16) Bridge section with drums crescendo
• 08_Verse8 (0:16) Massive inspiring culmination!
• 09_Verse9 (0:16) Second part of culmination
• 10_Verse10 (0:08) Outro verse, less instruments
• 11_Ending (0:02) Ending chord
Demos
Demo_01 (1:28) was made using these song sections in this order:
1 2 4 5 7 9 11
Demo_02 (1:01) was made using these song sections in this order:
3 6 8 10 11
Demo_03 (2:56) was made using these song sections in this order:
1 2 3 3 4 5 6 7 8 9 4 10 11