Massive drum hits, majestic brass, action strings. And, of course, powerful wobble bass drops. Hold your crown: this is dubstep, your majesty!
This track is a hybrid between cinematic orchestral action music and electronic heavy dubstep. Music for extreme sports and adventure, epic scenes, masculine themes, modern presentations or creative battle sequences – any project that needs to convey power, energy. fearless confidence.
Three versions included:
1: Complete version (3:00)
2. Short Edit 1 (1:05) [on the preview at 3:03]
3. Short Edit 2 (0:43) [on the preview at 4:13]
Similar tracks
Here is a similar dubstep track, but with more
straightforward movement, constant harmonic progression and epic orchestral climax
:
Action soundtrack with electronic elements: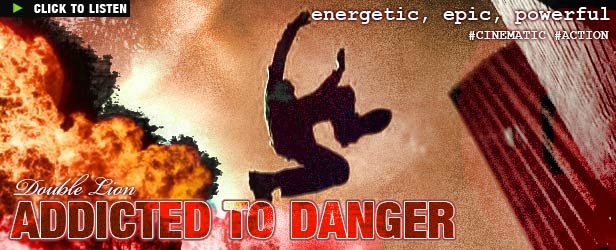 Listen to other tracks by Double Lion
Contact Double Lion directly.
Questions, special requests, commissions – contact form and social media links are available at
my profile page
or
my website
.