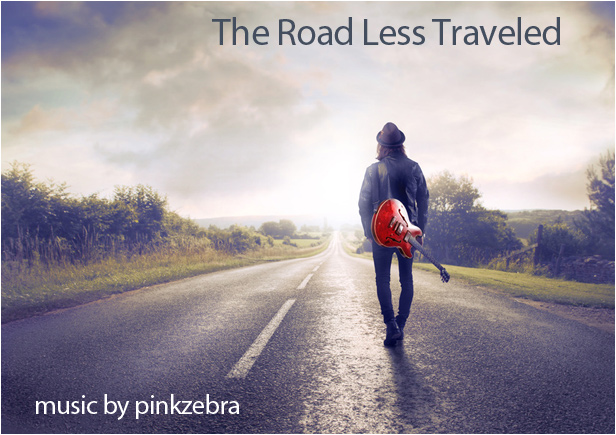 The Road Less Traveled
"The Road Less Traveled" is an uplifting, celebratory, and inspiring track featuring a motivating drum groove, optimistic piano arpeggios, and churning layers of electric guitar. This track has great energy right from the start and builds in intensity throughout. The arrival of the climax is met with a feeling of great accomplishment and achievement.
This track is perfect for commercials and advertising, motivational videos, corporate presentations, websites, YouTube videos, sports videos and more.
To find similar music follow these tags:


Top-sellers, Songs with Vocals, and New Music



Speed Search
Web and social media links






Attention all VideoHive authors:
You may use any of my preview tracks for your VideoHive items provided you give my music track a link in your description (like "featuring the music track 'In the Moment of Inspiration' by pinkzebra"). Also, please send me an email to let me know about your item so that I can include links to your item in my profile and item descriptions to help promote your VideoHive item. Thanks! ~pinkzebra