If you liked this, you might also like this similar tracks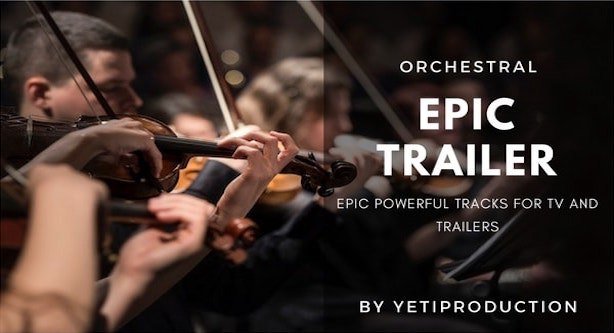 Description: "The Inspirational Trailer" Epic, Powerful and Heavy with thunderous drums, driving strings, and inspiring piano part in beginning. Has a very strong "Hollywood" and "larger than life" sound. For film, trailers, and personal cinematic projects.

WAV & MP3 versions are included.

Included Variations:
The Inspirational Trailer – Full Track (2:39)
The Inspirational Trailer – Version 1 (0:46)
The Inspirational Trailer – Version 2 (1:18)
The Inspirational Trailer – Version 3 (1:00)


Check out our new music collection: