The Forbidden Area Ambient
Another post-nucelear soundscape. Perfect for dark and scary movie or as a background for games like rpg, adventure, fpp etc. Second version is a seamless loop.
Two versions included:
1. 2:40
2. 2:12 loop
!!! DISCOUNT !!! This track can be found in a huge soundscape and ambient video game and film MUSIC PACK !!!



Search music using catalog below:
Categories:
Instruments & Genres:
Moods:
Purpose:
They say about me: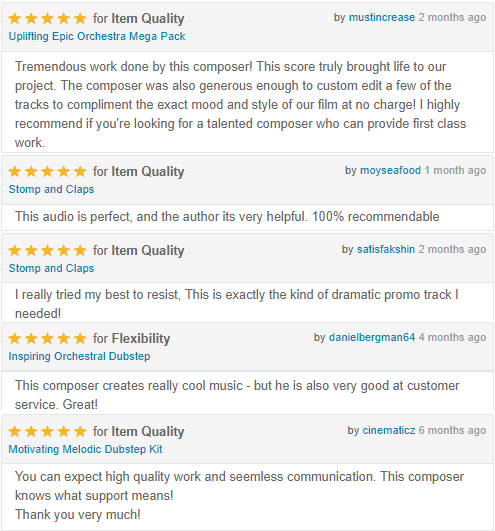 Krzysztof Pietras IPI: 00742598217