Powerful epic inspiring cinematic orchestral track with emotional dramatic atmosphere, that evokes feelings of adventure, discovery, hope, patriotism, victory and triumph.

This track was created for movie and video game trailers, openers, teasers, promo and advertise projects, extreme action sports and nature videos, presentations, timelapse, intro, slideshows, youtube and vimeo.

Based on The Epic

Included Demos:
Demo 1 (2:07) – order of sections: 1-15
Demo 2 (1:19) – order of sections: 1,2,4,11,12,13,14,9,10,16
Demo 3 (0:57) – order of sections: 1,10,5,8,11,14,15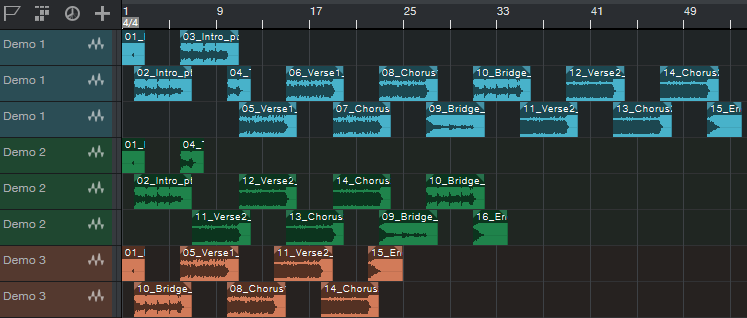 Included Song Sections:
ExtraIntro (00:02)
Intro_pt1 (00:09)
Intro_pt2 (00:09)
Transition (00:02)
Verse1_pt1 (00:09)
Verse1_pt2 (00:09)
Chorus1_pt1 (00:09)
Chorus1_pt2 (00:09)
Bridge_pt1 (00:09)
Bridge_pt2 (00:09)
Verse2_pt1 (00:09)
Verse2_pt2 (00:09)
Chorus2_pt1 (00:09)
Chorus2_pt2 (00:09)
End_Strong (00:07)
End_Soft (00:07)
All Song Sections include 2 audio files: one with tail and one without tail. All files in music kit (including demos) are high quality WAV (44,1 kHz / 16-bit).
Videohive Authors!
, feel free to use my music. I only ask you to link to this track in the description of your item. Please don't hesitate to send me a message with a link to the final result of your project, so I can advertise your project too.