Happy, cheerful and carefree latin caribbean track is associated with summer holiday, sunny beach, palms, sea and ocean! Used instruments: steel drums, marimba, xylophone, ukulele, acoustic guitar, percussion. Perfect for advertising, commercials, youtube video, slideshow, TV show with Caribbean and Hawaii topic.

Based on my original AudioJungle item The Caribbean
What is a Music Kit? A MUSIC KIT is a collection of pre-edited individual song sections that can be rearranged easily and flexibly like musical building blocks to create custom-timed and custom-structured music tracks. Music kit sections contain natural decaying "tails" that allow for seamless transitions. What's Inside
—3 ready-to-use demo arrangements for extra convenience and inspiration.
—14 "no tails" song sections, trimmed on the beat to help you quickly arrange and snap together a guide track for your project.
—14 matching "tails" song sections, with natural audio endings for smooth transitions and a seamless final result.
All audio files are provided as high quality WAV (44.1 kHz / 16-bit).

Demo track 1 – 2:21
Demo track 2 – 0:55
Demo track 3 – 2:38

Song Sections: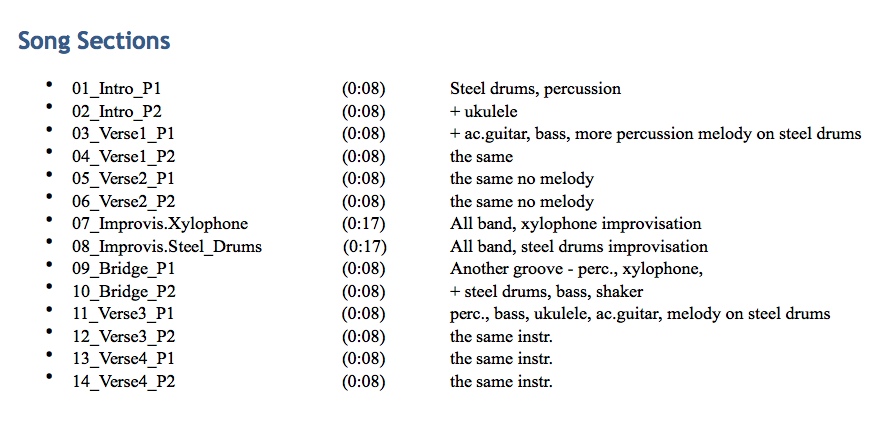 How to use Music Kit (4 min video tutorial)