Music description
Groovy dance bass mixed with tropical instruments, creating atmosphere of joy, fun, vacation, relaxation and care-free life. This is ideal track for fashion, style, beauty and travel advertising, club and party promotion. Also, air lounge video, background lounge advertising, chill lounge video project, clear lounge slideshow, deep lounge presentation, motivational soundtrack.
Files included in the zip:
Summer Tropical Pop.wav – 2:17
Summer Tropical Pop_Loop.wav – 0:35
Summer Tropical Pop_Loop_Long.wav – 1:11
Summer Tropical Pop_Coda.wav – 0:05

Choose Similar Tracks – Click Picture⬇️️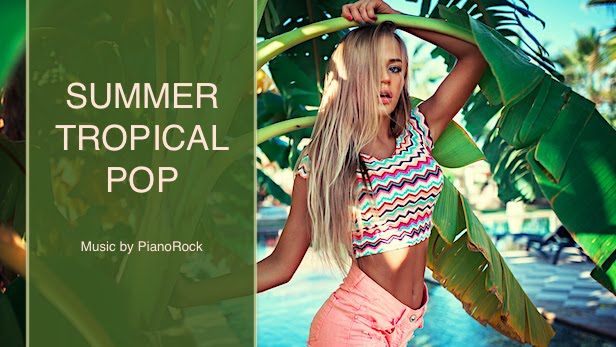 Thanks for licensing this music track! Please feel free to contact me at ivanrokishchuk@yahoo.com if you have any questions or need assistance. Have fun.