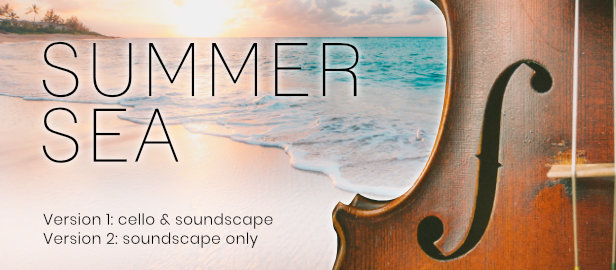 A slow, gentle, cinematic ambient track that features a real cello and a synthesized Tangerine Dream inspired soundscape. It evokes feelings of the deep blue ocean, sea waves, sun rays, warmth, calmness, and images of a beach, the sea, crashing ocean waves and so on. Perfect for your film, documentary, game or advertisement.
It contains 2 version:
Summer Sea Cello Soundscape: 2:54
Summer Sea Cello Soundscape version without cello: 2:54 (starts at 2:55 in the preview)
The version without cello is perfect as a soft music bed in the background.
If you love this track and consider buying it, don't forget to rate it and follow us for more cello pieces and soundscapes, which is our speciality.
Cello Soundscapes
This track is part of our growing Cello Soundscapes collection. We aim to release a couple of tracks monthly in this style.