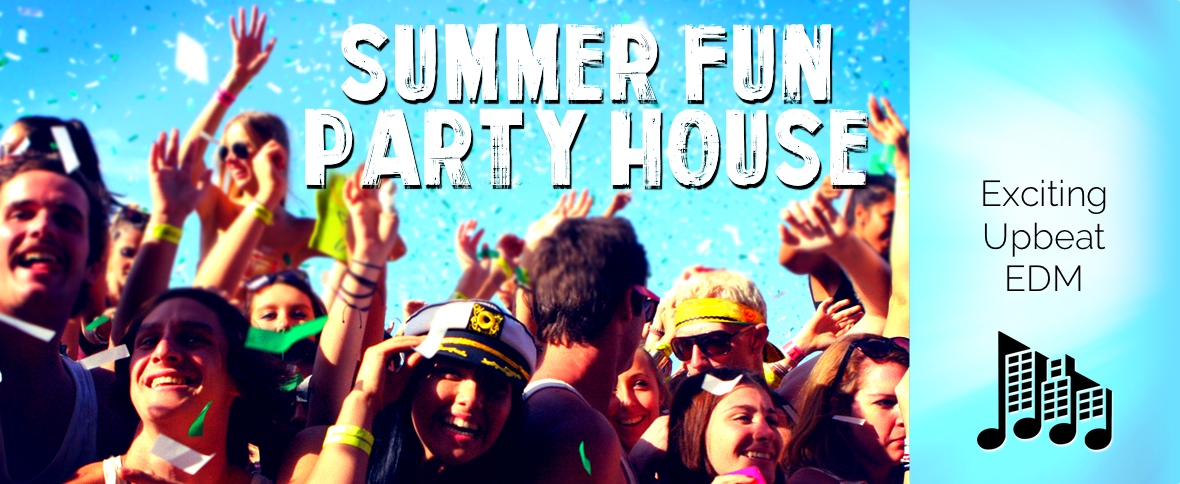 Summer Fun Party House is a bright and vibrant summer hit inspired EDM track. Featuring an array of catchy melodies, tropical house hooks and a strong electronic dance music rhythm section, Summer Fun Party House is perfect for bringing an upbeat party vibe to your project!
Included are 3 VERSIONS… the main track, an alternate version with arrangement variations and a light version without the main hooks
Main Version – 3:04
Alternate Version – 3:06
Light Version – 2:36
This song is also available as a MUSIC KIT HERE! or you can grab it for HALF PRICE as part of the Positive And Energetic EDM Pack
We hope you enjoy this song, please come back to rate and we'd love to see how you use it, send us a link!



Check out these similar vibes!