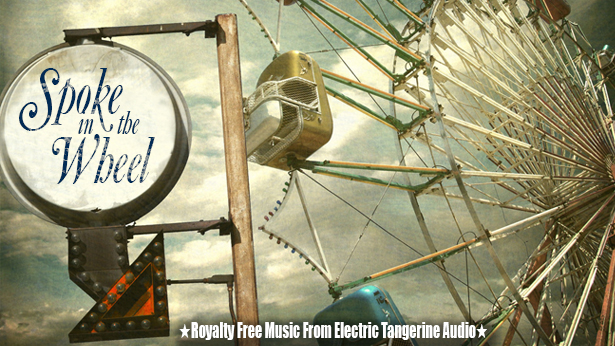 A Southern Style Modern Country / Bluegrass type track bit of a Traditional Rustic Folk Feel. "Spoke in the Wheel" is an Evolving and Contemporary Piece with an Upbeat Groove, and Folksy Americana vibe.
Features Acoustic Guitars and Banjo. This Track Should be Suitable for Various Projects, Youtube, Podcast, Spot Production, Promos, Retail, and Other Commercial Applications. Includes Wav and MP3 Formats. Enjoy!

We upload new tracks regularly. You can keep up to date on our new releases, as well as updates, news, and shared information, by joining us on these social networks.