This Speed Rock Kit is based on my original track:
Description
This Speed Rock track is fast, catchy, energetic and motivational.
Features hard rock driving electric guitars, powerful drums, and special effects.
Great for commercials, ads, youtube videos, web and other media projects, vlogs, visuals and advertising, radio, sport videos, videos about cars, racing, extreme sports etc.
What's inside
Three ready-to-use arrangements:
Demo 01 – long version (2:07)
Demo 02 – medium version (1:00)
Demo 03 – short version (0:28)
11 song sections
All audio files are provided as high quality WAV (44.1 kHz / 16-bit). Each section has tails version for smooth transitions and no-tails version for quick arrangement tryouts.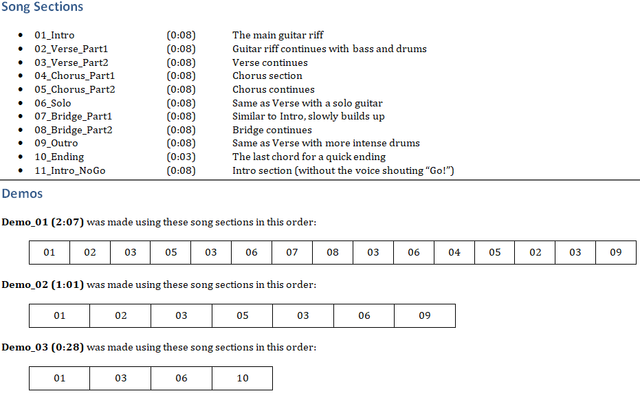 A document containing detailed instructions and additional arrangement suggestions is provided