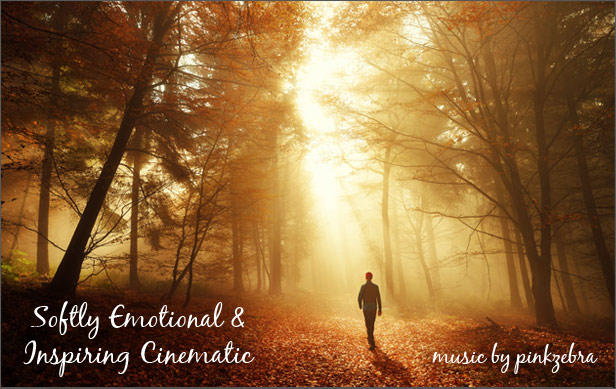 Softly Emotional & Inspiring Cinematic
I love melody. And I love this melody.
To me, there is so much emotion and drama behind this melody and this music track. Soft and beautiful piano melodies blossom into wonderfully dynamic orchestral phrases.
It provides a perfect mood for grand and graceful nature videos, powerful and emotional personal stories, beautiful wedding videos, thoughtful independent films, and more.
Two versions included in the zip. In order of appearance in preview:
Softly Emotional & Inspiring Cinematic – short version (1:17), WAV and mp3
Softly Emotional & Inspiring Cinematic (2:18), WAV and mp3
To find similar music follow these tags:








Top-sellers, Songs with Vocals, and New Music



Speed Search
Web and social media links






Attention all VideoHive authors:
You may use any of my preview tracks for your VideoHive items provided you give my music track a link in your description (like "featuring the music track 'In the Moment of Inspiration' by pinkzebra"). Also, please send me an email to let me know about your item so that I can include links to your item in my profile and item descriptions to help promote your VideoHive item. Thanks! ~pinkzebra