Soft Corporate Uplifting
"Soft Corporate Uplifting" is a motivational, soft and clean inspiring corporate styled music track with a beautiful clean technological presentation corporate sound, corporate motivational vibes and steady confident rhythm and atmosphere that will help you to make your corporate or other project really stand out!
Designed for a:
advertising/commercial
corporate video
inspiring presentation and infographics
lifestyle video
travel video
slideshow
digital marketing
promo video
innovation/technology video,
website
tutorial,
explainer,
gaming videos
vlog/series
and so many more!
Don't compromise on quality, as you deserve it! Get "Soft Corporate Uplifting" today or save it for later! (add to cart, bookmark or favorites)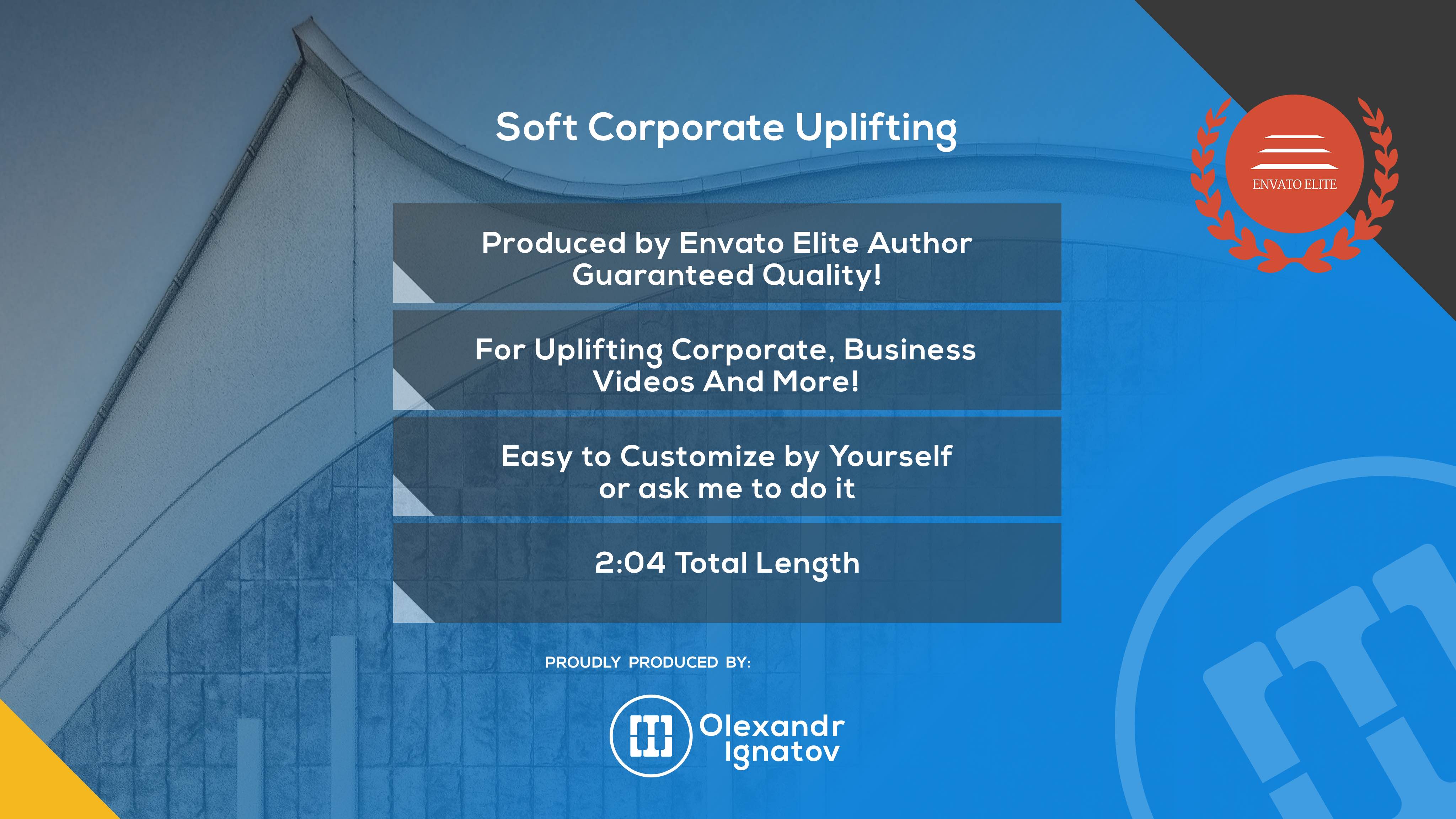 WHY OLEXANDR IGNATOV?








FOLLOW ME FOR A DAILY UPDATES