Small short male pain sounds for when getting punched. In video games or even killed, when you don't want to excite the player too much about violence and pretend that it's all just pushes, scuffles and tussles.
ShortMalePain01 (0:01)
ShortMalePain02 (0:01) comes with a punch element, making his protective armor shake.
ShortMalePain03 (0:01)
ShortMalePain04 (0:01)
This sfx was created for games, movies, films, entrance flash presentations, business projects, news, telecasts, podcast, slideshows, corporate videos, websites etc.
Useful for realistic, science fiction or fantasy settings and comedic or serious themes.
Available in both 320kbps
mp3
and 16 bit, 44100 hz
wav
audio file format.
Relevant Sound Packs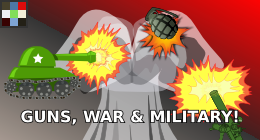 Guns, War and Military
All qubodup Sounds