This is a very short whistle phrase, happy and funny, that could be useful for videogames, apps, happy and comedic moments in videos, trailers, tv series etc. it can highlight win moments in web games such as platforms, puzzle, etc or happy situations in a comedy.
It can also be used in advertisements as a background ambient or highlight.
I have a whole collection of this sort of phrases. Have a look here.
ww.audiojungleradio.com/index.php?author=bosone&sort=rating-hi">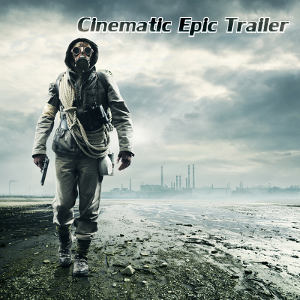 Find the song you are looking for:
Save money with this "happy/uplifting songs with unusual instruments" pack

Aggressive Metal Loops
Save money with the loop pack 1, the loop pack 2, and the loop pack 3

Save money with the Metal Logo Pack 1, Metal Logo Pack 2 or Metal Logo Pack 3. Look at this video featuring my best seller Metal Logo Stinger 1, this video featuring my Metal Logo Stinger 9 and this video featuring my Metal Logo Stinger 33 New age, background and meditative music

Ambient and soundscapes for thriller, suspense and horror
Save money with this ambient pack

Cinematic, Romance, Love, Hate, Passion – Look at this video featuring my music Romantic Piano Melody
Save money with the Romantic Piano Pack

Epic, heroic and fantasy music

Lullabies for baby sleep
Save money with This lullaby pack

Miscellaneous and uncategorized, SFX and weird stuff!