Secret Dream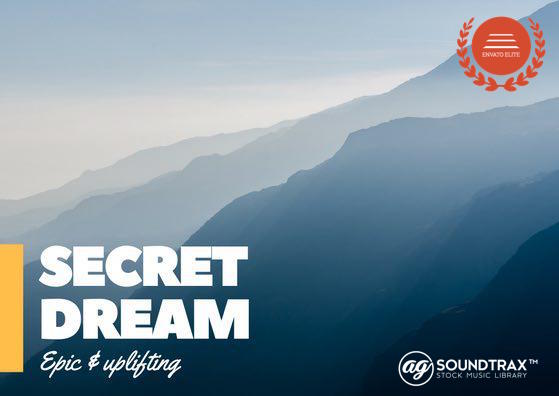 Secret Dream is a heartwarming tense and melodramatic soundscape/atmosphere track that slowly growing and swells into a nice uplifting & epic track. Perfect for drones footage, Space videos underscores, Nature & travels videos.

This file includes 5 edit versions :
Secret Dream Full Mix 3:19
Secret Dream 2:00
Secret Dream 1:30
Secret Dream 1:00
Secret Dream Underscore 1:55
Thank you for listening and choosing AGsoundtrax's music for your project.
AGsoundtrax !