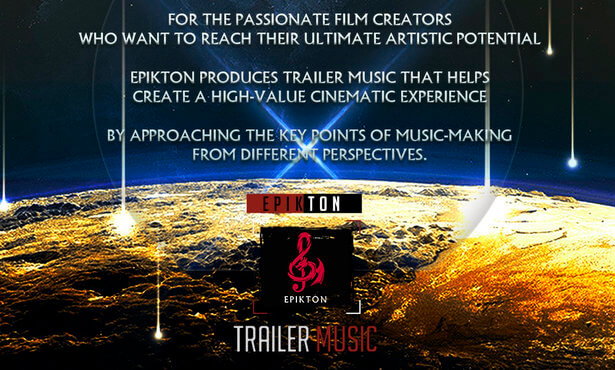 This is a cinematic hybrid action trailer music featuring high-energy synths, powerful drum hits, downers, impacts, risers, arps and braaam sound design.
Ideal for cinematic trailer countdowns, movie trailers, film soundtrack, video games, science fiction films, 60 seconds short trailers, tv spots, and openers.
What sets my music apart from others?
⦁Contains a story, so it's memorable and exciting.
⦁Constantly moving forward, so it's not repetitive.
⦁Daring, fresh and uncommon, so it's unique and stands out.
⦁A great deal of automation process, so it's alive and immersive.
⦁High dynamic volume range, so it's easy on the ears.
⦁Intuitive editing points, so the music guides you, don't interrupt you.
⦁Promises a powerful finish, so the audience will stick until the end.
You can visibly notice a difference in waveform smoothness that sounds natural instead of forced and squishy.

My point is not to make another generic music which countless of them are available everywhere. My passion is to hit every single box in features above and to make unique music in variety that gives you goosebumps.
After all, what is a better feeling than your audience asking for the name of the song in the description?
By building trust over time and having strict work principles, I hope to connect with your business and help it to be more successful.
I strongly encourage you to visit
my portfolio
to give a chance to my other works. Wish you have a magical experience!

Your almighty click might change the fate of this track. If you like this track, someone else might too, so help other people discover this music track with a 5-star rating after your purchase and don't let it left behind.

Over a THOUSAND customers chose Epikton already. Join the them!

Who is Epikton?
Epikton, a Turkish composer who produces epic music to connect with his audience. For him, music is a powerful commodity and means of expression, and with his work, he seeks to push the limits of this vein of expression and create music that makes others feel and experience emotion in deeper and more exciting ways.
Currently, his work can be found across most major streaming platforms including Spotify, iTunes, Tidal and, SoundCloud. He invites anyone interested to have a listen, and go on his musical journey with him. Learn more about Epikton at
artist profile
For my awesome customers!
Thank you for your interest in my music! Feel free to send me a link to your project. I'd love to see how you've used my music. And, make sure to
follow my profile
to be the first to catch new releases before everyone else!
Browse