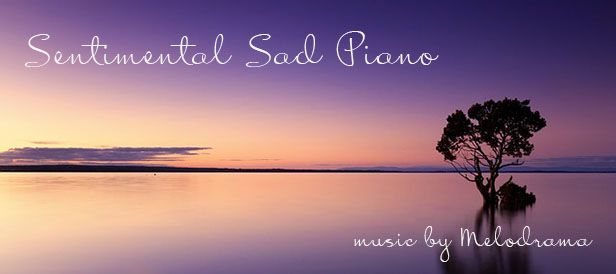 Sad Piano and Orchestra Pack
Sad
pack featuring soft
cinematic piano
and
emotional orchestra
in the
deep philosophical
and
longing
mood.
It is perfect as an ambient background for any of philosophical, sentimental projects, emotional dramatic videos, sad drama films, christian videos, documentary cinematic scenes, social and medical projects, hopeful cinematic video projects or story of war.
This sad pack contains 3 sad dramatic music pieces
Sad Piano Emotional and Dramatic (3:00) This orchestral music piece is a sad and dramatic background music track, featuring emotional piano, a heartfelt cello melody and orchestra that create a sad and longing mood.
Sad and Emotional Ambient Piano (2:10) Sad and emotional atmospheric ambient soundscape music, featuring calm piano, beautiful cello melody and warm orchestral strings in the deep philosophical mood.
Slow Orchestral Sad & Dramatic (1:25) Sad orchestral film score music, featuring emotional strings and dramatic powerful brass section that create a heartfelt and longing mood.

High Quality 16-Bit Stereo, 44.1 kHz WAV and 320 kbps MP3 formats in zip file. Thanks and hope you enjoy your purchase. Please take a moment to rate it.

Similar Sad Pack: