LET'S CONNECT! SEND ME YOUR PROJECTS!






Romantic Piano Background
Beautiful, inspirational, light yet powerful. Exclusive, professionally crafted music track designed to inspire! Starts slowly with emotional inspiring piano and then evolving to a massive culmination leaving you in awe.. That's what you need to make your next awesome project look as it should!
Designed for a:
advertising/commercial
corporate video
wedding slideshow
Valentine's Day video project
inspiring presentation and infographics
nature video
storytelling
photography/cinematic projects
lifestyle video
travel video
slideshow
timelapse
digital marketing
promo video
innovation/technology video
website
vlog/series
and so many more!
Don't compromise on quality, as you deserve it! Get "Romantic Piano Background" today or save it for later! (add to cart, bookmark or favorites)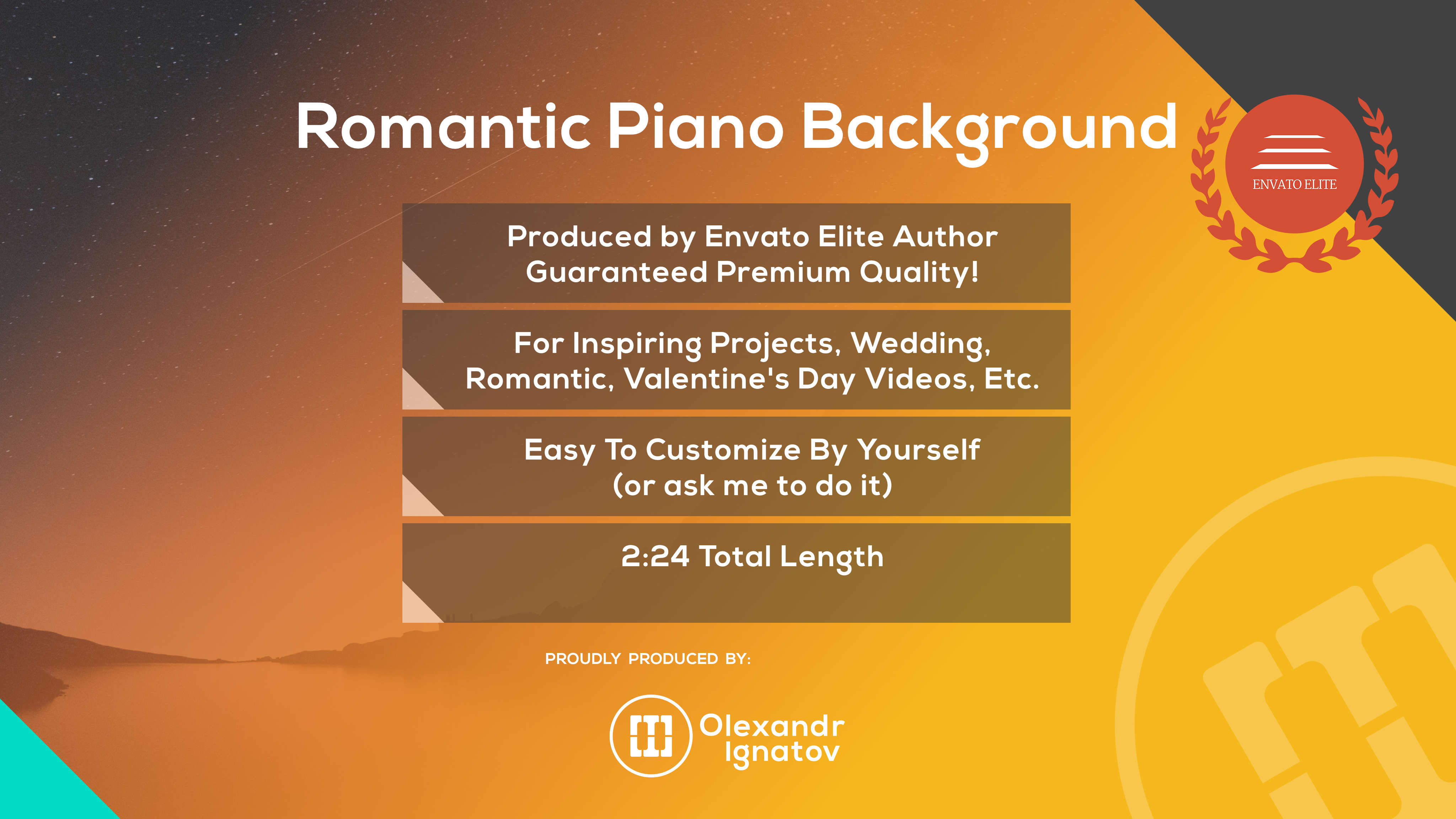 WHAT YOU GET?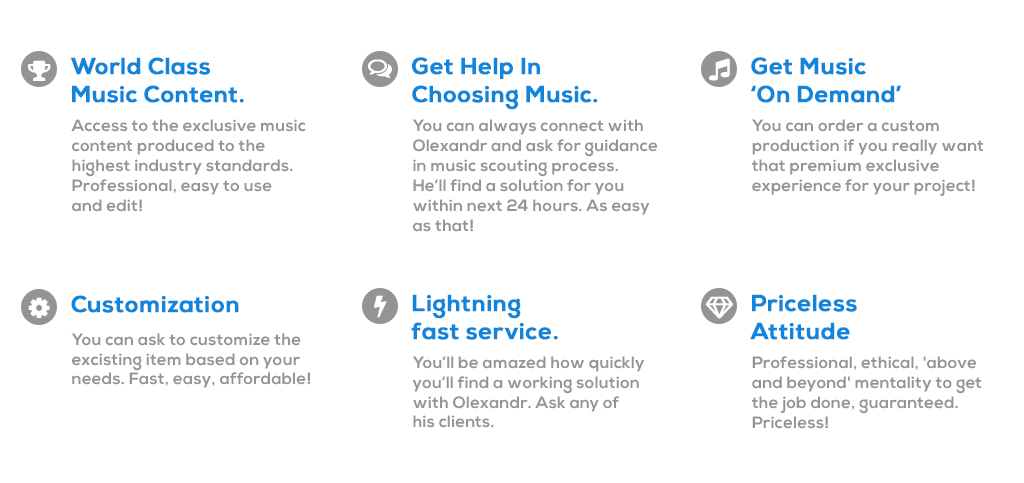 FOLLOW ME FOR A DAILY UPDATES