This is an epic party anthem in a genre that combines dance with elements of pop and rock. It's the kind of thing artists like Pink, Rihanna or Katy Perry excel at. This is also a track the Legend Michael Jackson would rock out to as it has a cool funky groove as well.
Starting out with some catchy vocals and quirky electric guitar riff, it takes just a couple of seconds before the first synth pops up and a driving four on the floor kick enters. After expanding on that for a couple of rounds the chorus starts with some contemporary strings supported by some acoustic guitars before the big kick drum and synth sounds take over truly making it a party anthem.
This song might just take your girls night out/urban fashion/twenty something lifestyle video through the roof!
For the price of one you will also receive an instrumental version that will be included with your purchase.
Files included in the zip:
Rock The Room! (2:32) WAV & MP3
Rock The Room! – Instrumental (2:32) WAV & MP3
Thanks for purchasing and please remember to rate





LISTEN TO ANOTHER POP HIT HERE: WALKING ON WATER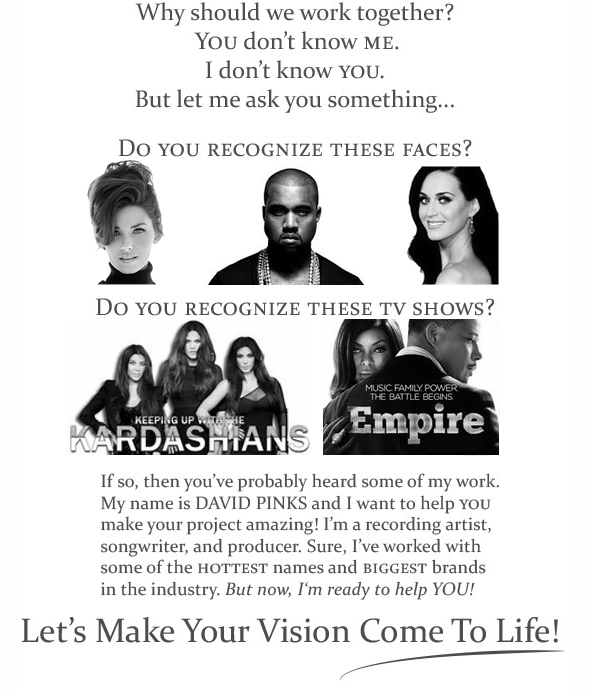 QUICK SEARCH