This short rock clip /stinger is suitable as an energetic logo background, identity, changes in video / TV / broadcast, start or end level in videogames. It is also ideal for high energy sports trailers and transitions, audio branding purposes such as podcasts or presentations, logo animations, website intros, news themes and announcements or as opener or closer for your youtube videos.
Two variants are included, with short (0.04 seconds long) and long ending (0.06 seconds long)
Save money by buying this clip and other 9 similar ones with this bundle
You will find dozens of different ways to use this clip!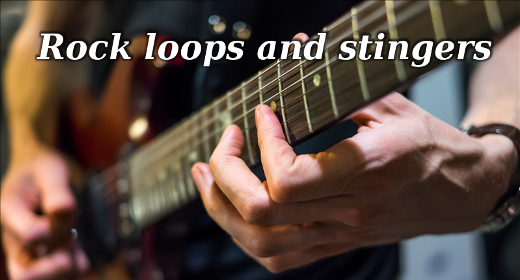 Find more similar tracks in this collection

Find the song you are looking for:
Happy, uplifting, corporate, motivational (also with unusual instruments!)
Save money with this "happy/uplifting songs with unusual instruments" pack

Aggressive Metal Loops
Save money with the loop pack 1, the loop pack 2, and the loop pack 3

Audio logo, Stinger, Identity, Intro
Save money with the Metal Logo Pack 1, Metal Logo Pack 2 or Metal Logo Pack 3. Look at this video featuring my best seller Metal Logo Stinger 1, this video featuring my Metal Logo Stinger 9 and this video featuring my Metal Logo Stinger 33

Trailer, broadcasting, action, sport

New age, background and meditative music

Ambient and soundscapes for thriller, suspense and horror
Save money with this ambient pack

Cinematic, Romance, Love, Hate, Passion – Look at this video featuring my music Romantic Piano Melody
Save money with the Romantic Piano Pack

Epic, heroic and fantasy music

Lullabies for baby sleep
Save money with This lullaby pack

Miscellaneous and uncategorized, SFX and weird stuff!