Robot Servo Motor Sound FX Pack Stereo Sounds.
For Logos, Game openers, Video fx, Radio fx, TV, video games, websites, flash animations, clips, cinematics and anything else.
Three sounds included.
Looped version included for free!

Robot Servo Motor Long: 0:10
Robot Servo Motor Medium: 0:04
Robot Servo Motor Short: 0:03
Robot Servo Motor Loop: 0:04
Thanks for purchasing.
Please, don't forget about rating, it is big stimulus for me, but for you it's just click on star.
More robotic and transformer sounds and logos are here, in my collection: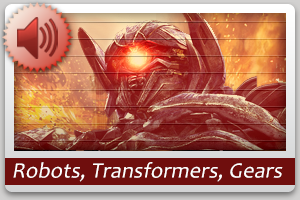 Enjoy My music and sound fx!