Power Rock Drive Background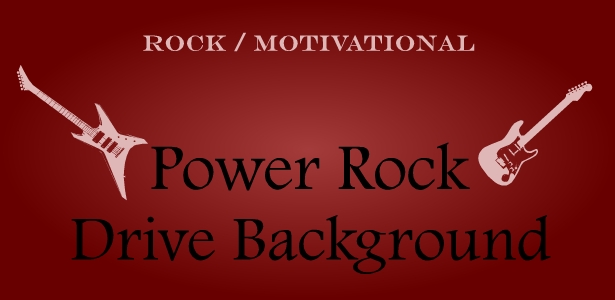 Heavy catchy pop rock track available in 3 different versions.
1. Short – 'logo' sounding (duration – 0:41, mark 0:00)
2. Longer (duration – 1:19, mark 0:41)
3. Long (duration – 2:04, mark 2:00)
'Power Rock Drive Background' – it's a driving uplifting energetic rock theme with catchy guitar riffs in 80s style, heavy drums, pumping bass and rocking hammond organ! It will be awesome background for your high energetic videos, advertising or other projects.
SAVE 50% BY GETTING THIS TRACK WITH Energetic Background Pack
Professionally made – it's rocking, upbeat, inspirational and motivational, really powerful rock song, Those rocking inspiring sounds will bring to your corporate, video projects, advertising or commercial huge success!
Can be used in: corporate videos, trailers, successful presentations, time lapse videos, commercial, documentary videos, rock wedding videos and many more.
Mood: rocking, heavy, uplifting, upbeat, strong, powerful, optimistic, inspiring, motivational, hard rock, heavy metal, pop rock, punk rock, indie rock, pop punk.
VideoHive authors, feel free to download this track and just contact me through the Contact Form, so I can promote your work! Please leave reviews of purchased tracks and don't forget to rate after your purchase!






+