This track is included in the TRANCE PACK. Buy and save! This is a beautiful uplifting trance composition with relax notes and tender dreamy bells solo..This track can be used anywhere – as a music, background for websites, in games and movies, business projects, corporate videos, flash presentations, slideshows, documentary scientific films, presentations, news, telecasts, podcast, about nature, space etc.. Enjoy! and thanks for buying!:)Check also my MUSIC PACKS COLLECTION and CORPORATE COLLECTION. Track List: 01 – Pop Trance – 2:10;
02 – Pop Trance Loop – 0:14;
03 – Pop Trance Logo – 0:14.
YouTube users: to clear any copyright claims on your videos (including monetized videos), simply visit THIS PAGE, enter your details and video link and copy/paste the contents from your purchased License Certificate into the message box. Claims are removed within 24 – 96 hours (usually much faster).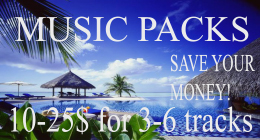 <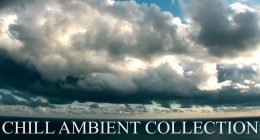 MY COLLECTIONS
Check my
VOCAL COLLECTION
and
CORPORATE COLLECTION
.









MY NEWEST POPULAR FILES
MAGIC IN HERE | JULIA'S OCEAN | Piano Opening Logo | Last Summer Butterfly | Energetic Corporate Loops Pack 5 | Summer Days | I've Got Sunshine | Candles In The Wind | Space Battle Number Four | ANOTHER SIDE OF HEAVEN (VOCAL AND INSTRUMENTAL) | Your Voice | Dance 'til The Morning Come | Sunshine Background Music Pack
MY TOP SELLERS
WAITING FOR A MIRACLE | In Battle We Trust (just 3$) | Summer Days (With Driving Remix) | I've Got Sunshine (With Dance Remix) | PIANO OPENING LOGO | Energetic Corporate Loops Pack 5 | Julia's Ocean | Dance 'til The Morning Come | Energetic Background Pack | Open Your Eyes | Your Voice | Space Battle Number Four | In Weightlessness | Forgotten Paradise | Find Me | Leaves In The Wind | Energetic Corporate Loops Pack | Energetic Corporate Loops Pack 3 | Ambient Website Backgrounds | Space Battle Pack | Enigma Loops Pack | Space Battle Number One | Far Dreams | Rise | Breakfast In California| Sunshine Background Music Pack | Childrens Party Music Pack | Energetic Loop 6 | In The Rhythm
DON'T MISS MY VIDEO OF A BEAUTIFUL CLOUDS JUST FOR 4-8$