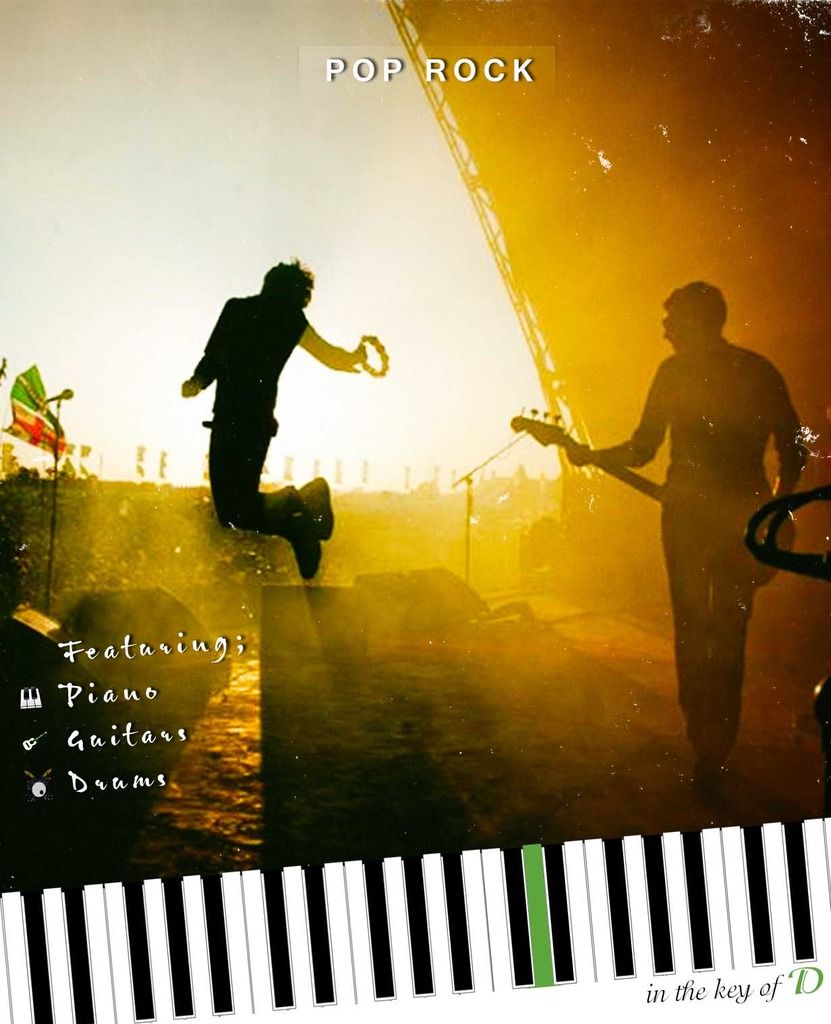 Pop Rock is an Uptempo pop song featuring ambient piano, acoustic guitars, electric guitars, acoustic drums, vocal harmonies, glockenspiel, and an electric bass.
It's unique yet nostalgic sound makes it perfect for targetting a wide category of audience. Whether it's a corporate video, tv commercial, mobile ad or youtube portfolio, it's surely going to fit in your project as if it was made especially for you

It's Fast, Loud, Inspiring & Very Contemporary.
Perfect for a wide number of projects.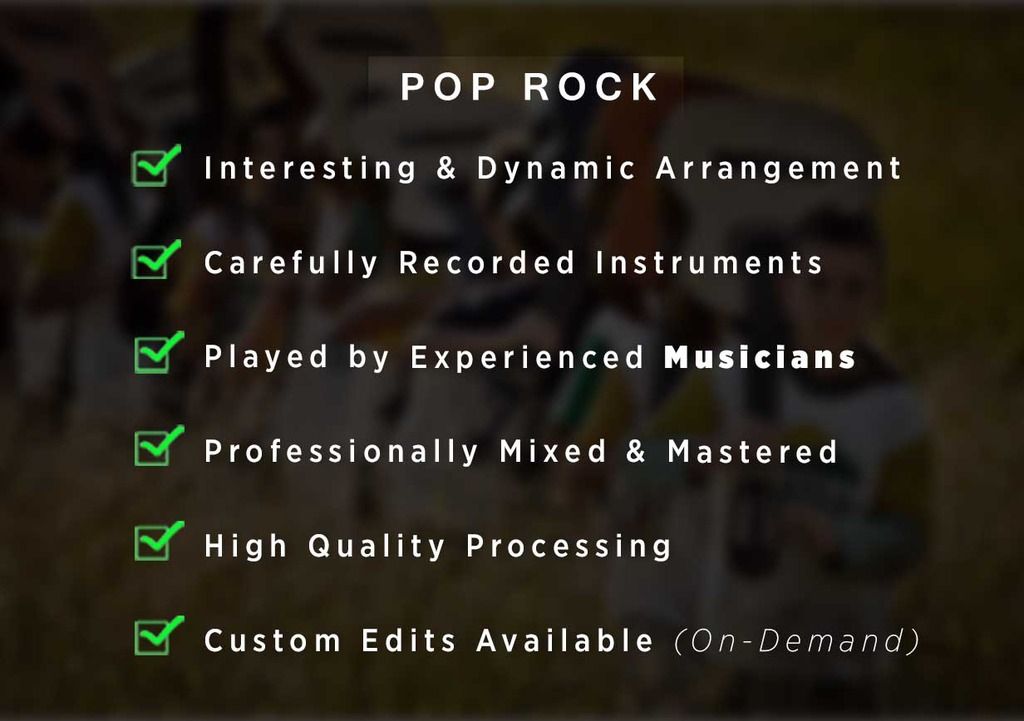 Let's buy Pop Rock