Pop Anthem Pack
"Pop Anthem Pack" – a collection of three happy optimistic and electronic edm music tracks with a modern and engaging fashionable beat combination of live and electronic instruments, inspirational and partying vibes and steady confident powerful rhythm and energetic motivational atmosphere that will help you to make your video really stand out and inspire! Or at least, dance on your chair a bit!
It will be a perfect choice for a corporate narration background, fashion, summer videos, travel, modern presentations, motivational, inspiring, corporate videos, digital marketing, corporation presentations, innovative technological videos, websites, tutorials, explainers, slideshows, YouTube videos.
The pack consists of:
1. Summer Pop (2:44)
2. Pop That (2:12)
3. Anthem (3:04)
You want to stand out from your competition (and save 50%)?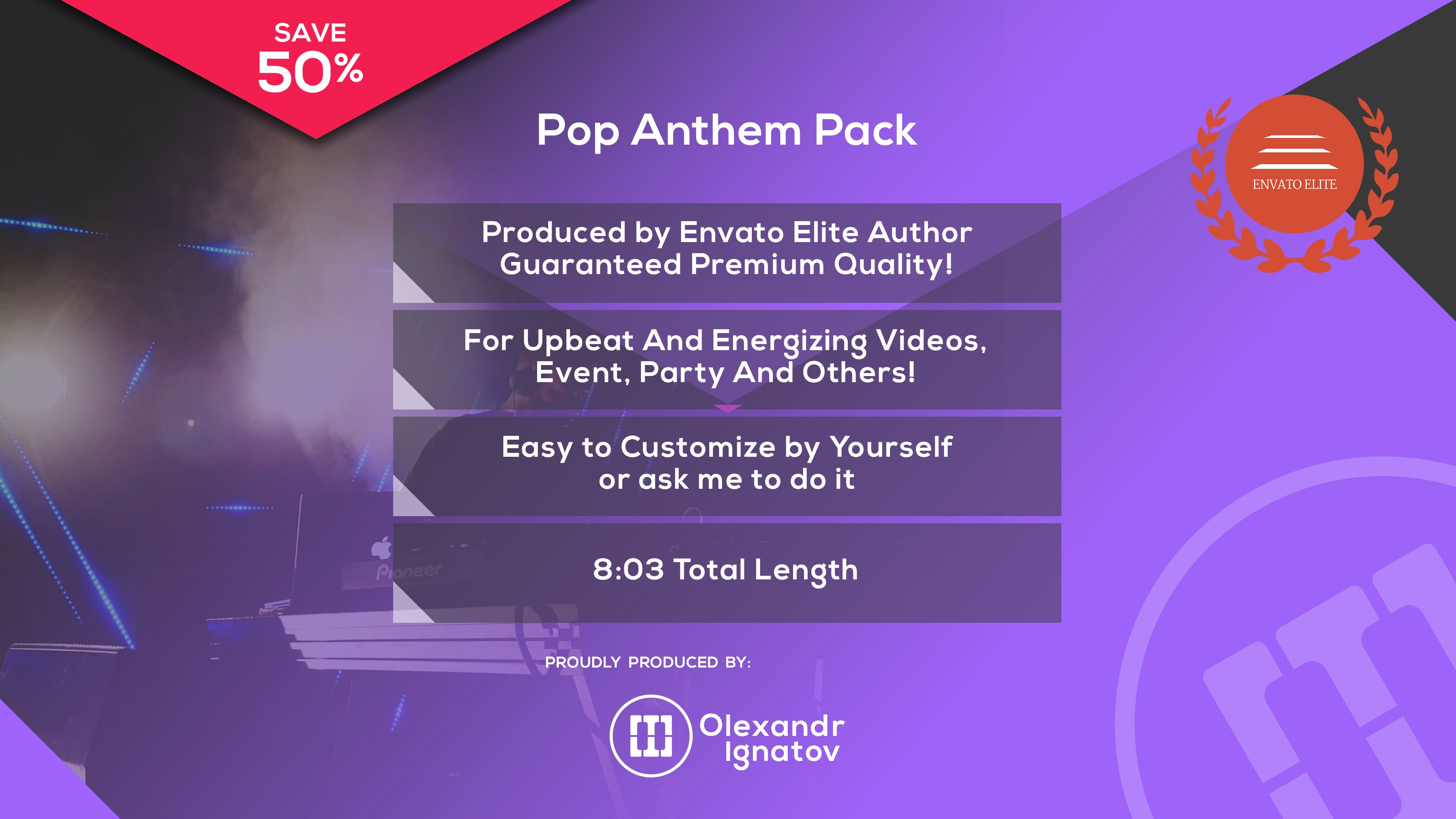 WHY OLEXANDR IGNATOV?








FOLLOW ME FOR A DAILY UPDATES