Pistol firing and reload stereo sound fx can be used anywhere: cinematics, movies, especially in computer games like actions, any type of shooters, rpg, strategy.
But this samples perfect for FPS video games. Pack include 4sec. six rapid shots, 2sec. two rapid shots, four variations of single shots, clip in, clip out, reload and shells falling samples with 4 variations.

All Samples cleaned and prepared for use..
Four x Pistol Single Shot: 0:01 each
Pistol Two Rapid Shots: 0:02
Pistol Six Rapid Shots: 0:04
Pistol Armed: 0:01
Pistol Clip out: 0:01
Pistol Clip in: 0:01
Pistol Reload: 0:01
Four x Pistol Shell Falling: 0:01 each
Thanks for purchasing.
Please, don't forget about rating, it is big stimulus for me, but for you it's just click on star.
Please, send a message and let me know what projects you plan on using my music or sounds with and I'll be happy to feature them on my profile page.
View My Warfare Sound FX Collection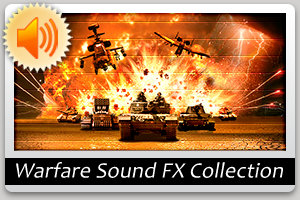 Enjoy My music and sound fx!
Web and social media links