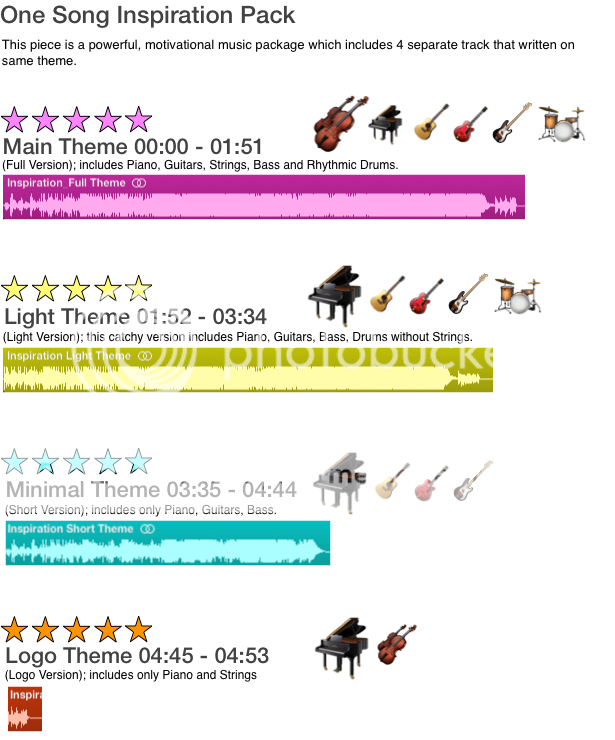 This piece perfect for:
Film or television in emotional climaxes and transitional moments,
Projects having to do with advertising,
Motivational presentations, team building exercises, speaker introductions.
This is an uplifting and positive song that starts off with a piano intro, slowly building on a catchy guitar harmonics and finally into a powerful climax with string lines. This song makes you want to get up and accomplish your life's goals today!
Both WAV and MP3 versions of the each 4 tracks are included in the download package. Thanks for your purchase!
Durations
Main Theme 01:51
Light Theme 01:44
Short Theme 01:11
Logo Theme 00:08