Octoberfest Polka
'Octoberfest Polka' is a fun and lively polka track for all the beer-drinking party people of Octoberfest! It features a classic polka line-up of accordion, tuba, acoustic guitar, upright bass, drums and horns. Ideal for travel videos, cooking shows, intros and comedy backgrounds.
Included with the main version is an underscore version with the main melody removed, a 30 second version, a 15 second version, and a looped version;
Octoberfest Polka – Main Mix (2:00)
Octoberfest Polka – Underscore (2:00)
Octoberfest Polka – 30s (0:30)
Octoberfest Polka – 15s (0:15)
Octoberfest Polka – Looped (1:55)

Please make sure to select the correct licence for your audience, and to support my work by visiting your downloads area and leaving a ⭐⭐⭐⭐⭐ review. Your feedback is very valuable to me! Thank you for purchasing my item!
¡Before you buy! This track is now also available in my Octoberfest Pack.
Click below to check out my bestselling polka track;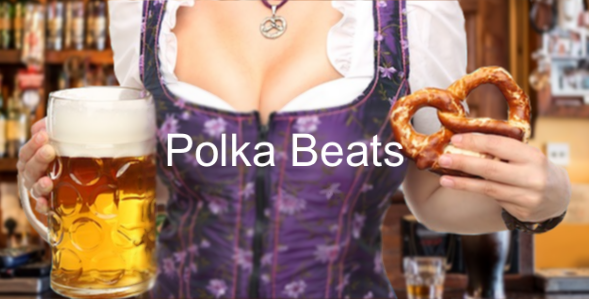 Octoberfest Polka
This track is ideal for; Polka trailers, Polka adverts, Polka commercials, Polka kid's productions, Polka games, Polka animations, Polka intros, Polka podcasts, Polka documentaries, Polka incidental music, Polka shop atmosphere, Polka movies, Polka TV, Polka radio, Polka stings, Polka logos, Polka idents, Polka parties, Polka news, Polka craft tutorials, Polka cooking shows, Polka corporate projects.. anything Polka!!