Fireworks loop: two minutes of fireworks going off, recorded on a roof in Berlin, Germany directly after midnight on the last day of 2011.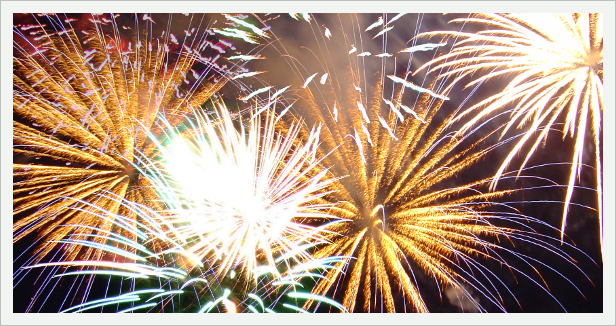 Can be used in realistic or stylized video games, videos, short films and commercials to give variation to the background ambience. Especially interesting for film because it can be looped for hours without anybody being able to notice the repetition of the seamless loop.
Useful for realistic, science fiction or fantasy settings and comedic or serious themes.
Available in both 320kbps
mp3
and 16 bit, 44100 hz
wav
audio file format.
All qubodup Sounds