MARiAN – NEON RIDER SYNTHWAVE
Share Retro Futuristic Vibes, Retro Synths Energy, Speed In The Neon Lane!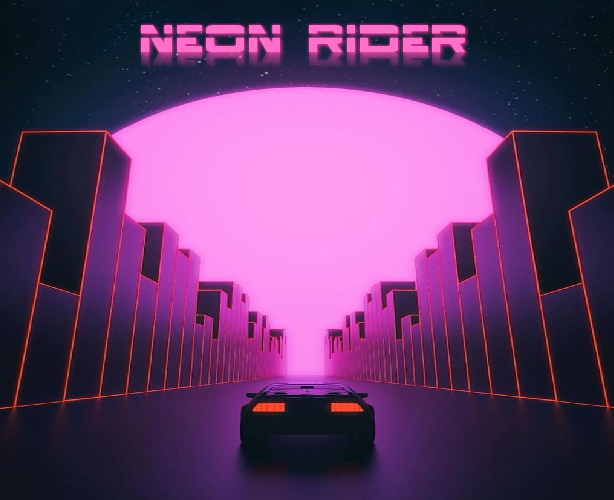 ! Before anything else, be sure to check out my entire Retrowave / Synthwave / Retro Futuristic Cinematic Collection for more inspiring sounds Neon Rider is an energetic synthwave track that captures the boombastic sound and feel of the 80s and early 90s electronica music and brings it to present in a modern and dynamic mix. The track combines the unique sound of retro synths that defined the 80s electronic music culture with modern elements and techniques so as to deliver an original retro electronic soundtrack for the retrowave enthusiasts. Pretty fast paced, pumping wide sound, progressive in sound, catchy melody, are some of the characteristics that make this track an ideal choice for your next retro futuristic game or media. Big vintage synths working at full capacity, pumping drums, "that 80s bass" that never gets old, an uplifting victory lead that lights the song are the main elements that define this track and recommend it for 80s inspired video projects. Best use for games with with a retro approach, videos and graphics with neon colours and flashing lights, game convention videos, technologic videos (why not? – retro is the new trend afterall), night drive videos, car commercials, vintage 80s sports car presentations, any media that has an 80s influnece design and feel, racing and midnight racing videos, soundtrack for a short film that needs the fragrance of this kind of retrowave music and so on. The download package contains both mp3 and wav format.

Thank You,
MARiAN