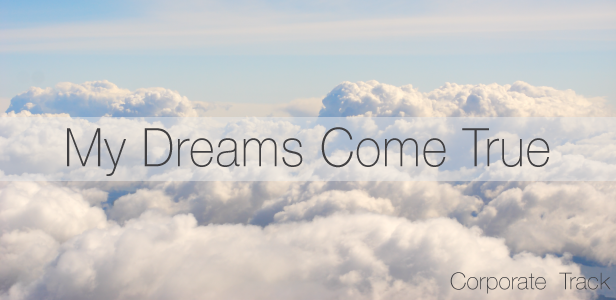 My Dreams Come True – Corporate Track : Modern pop style with arpeggio piano, harmonics guitar sound, big warm pads, piano solo, bell and lo-fi drum. Ambient and warm sound. Motivational, Inspirational, optimistic, powerful, cheerful mood. Fit for background music any positive projects, advertising, promote products company, corporate business.
Have 5 time variations :
1. My Dreams Come True_full version (2:15) preview at 0:00
2. My Dreams Come True_15sec version (0:18) preview at 2:15
3. My Dreams Come True_30sec version (0:35) preview at 2:34
4. My Dreams Come True_60sec version (1:03) preview at 3:09
5. My Dreams Come True_120sec version (1:59) preview at 4:13
You might also like same mood Hopeful Piano, Good Times and You can find similar items at Hopeful Collection, Motivational Collection and Rock Collection.
ENJOY !!!
Thank you for your interested and purchased.