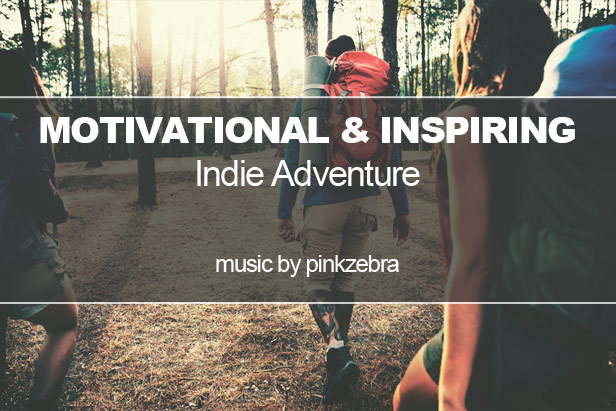 Motivational & Inspiring Indie Adventure
A motivational and inspiring indie pop track featuring vocal whoops, synth plucks, energetic rhythm guitars, and strong piano chords. Perfect for commercials, travel videos, vlogs, inspirational videos, and more!
For added flexibility, a version without vocals is included. Also, a reduced version without vocals and without the melodic synth pluck elements is included.
Four versions included in the zip. In order of appearance in preview:
Motivational & Inspiring Indie Adventure – short version (0:59), WAV and mp3
Motivational & Inspiring Indie Adventure (2:26), WAV and mp3
Motivational & Inspiring Indie Adventure – no vocals (2:26), WAV and mp3
Motivational & Inspiring Indie Adventure – reduced (2:26), WAV and mp3

To find similar music follow these tags:









Top-sellers, Songs with Vocals, and New Music



Speed Search
Web and social media links






Attention all VideoHive authors:
You may use any of my preview tracks for your VideoHive items provided you give my music track a link in your description (like "featuring the music track 'In the Moment of Inspiration' by pinkzebra"). Also, please send me an email to let me know about your item so that I can include links to your item in my profile and item descriptions to help promote your VideoHive item. Thanks! ~pinkzebra