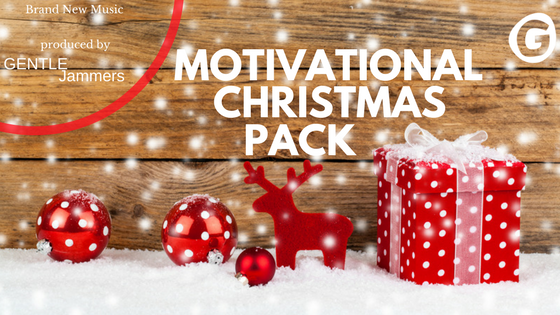 Happy, upbeat, optimistic, positive music for your motivational Christmas projects! Merry Christmas!

Great for:
Christmas Projects
Corporate Christmas Videos
Christmas Product Presentation
Best Wishes Videos
Narration Background
Advertising & Commercial
Winter Holiday Videos
Soundtrack
Christmas Family Videos
Websites
Cultural Promotions
Electronic Postcards
...and much more!


1. A Lively Christmas Eve: 2:46
A happy, upbeat, fun, rock Christmas track featuring glockenspiel, piano, uplifting bells, an uptempo beat with drums, bass and electric guitar.

5 Versions in the Zip file:
A. Main Version: 2:46
B. No Sleigh Bells Version: 2:46
C. :30 Version: 0:31
D. :60 Version: 1:04
E. Loop Version: 1:40

2. Cheerful Christmas: 2:13
Upbeat, happy, Christmas motivational music track.

Include 3 items in the Zip file:
A. Main Version: 2:13
B. Short Version: 1:00
C. Loop Version: 1:11

3. Christmas Motivational: 1:47
Cheerful, happy, Christmas music track. Ukulele, acoustic piano, a beat with hand claps, and uplifting bells set up an upbeat Christmas mood.

Include 3 items in the Zip file:
1. Main Version: 1:47
2. Short Version: 0:56
3. Loop Version: 0:40

All in Wav and High-Quality Mp3.

Thanks for stopping by! Feel free to contact me for anything you need.
PLEASE REMEMBER TO RATE THIS AFTER PURCHASE!