Dramatic and epic orchestra with piano. Soft at the beginning and energetic at the end. Best for motivating and inspiring drone videos, trailer and heroic, epic, action movies, games, presentations etc. Transition audio effects like swoosh and sub included.
This track is a part of Uplifting Epic Orchestra Mega Pack which contain 10 inspiring orchestra tracks with 60% DISCOUNT !
Instruments used electric: guitar riffs, grand piano, strings, choir, brass, woodwinds, drums, percussion, cymbals, fx, electronic and much more.
In KIT: https://audiojungle.net/item/motivating-orchestra-kit/19707244
4 versions included:
1. Main (2:37)
2. Alternative (1:58)
3. Short (1:22) in preview from 4:41
4. Very Short (0:30) in preview from 6:05
5. Long (4:04) in preview from 6:38




Search music using catalog below:
Categories:
Instruments & Genres:
Moods:
Purpose:
They say about me: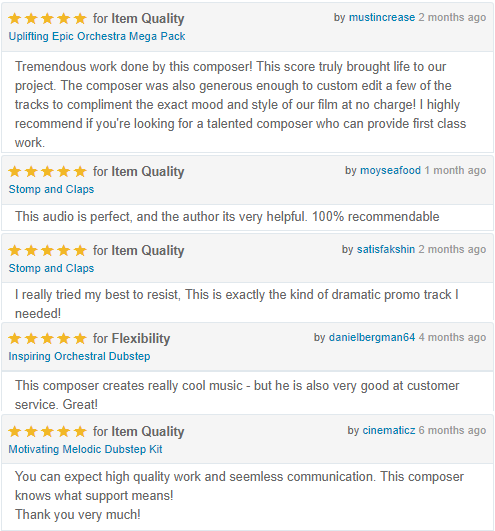 Krzysztof Pietras IPI: 00742598217