Modern blockbuster dramatic piano and orchestra. Starts with leading piano and transition fx. After that comes harp and strings. At the culmination you will hear strings, brass, woodwinds, choir and massive drums.
This track is a part of Uplifting Epic Orchestra Mega Pack which contain 10 inspiring orchestra tracks with 60% DISCOUNT !
Transition audio effects like swoosh and sub included so it will fit perfect with video. Created for movie and video game trailer, opener, promo and advertise project, extreme sports and nature video, presentation, timelapse, drone videos, slideshow and other projects.
Five versions included:
1. Main (2:13)
2. Alternative (1:20)
3. Very Short without climax (0:28)
4. Very Short (0:30)
5. Long (4:19)




Search music using catalog below:
Categories:
Instruments & Genres:
Moods:
Purpose:
They say about me: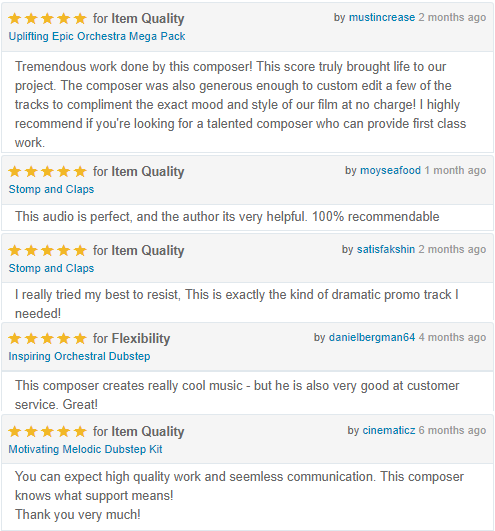 Krzysztof Pietras IPI: 00742598217