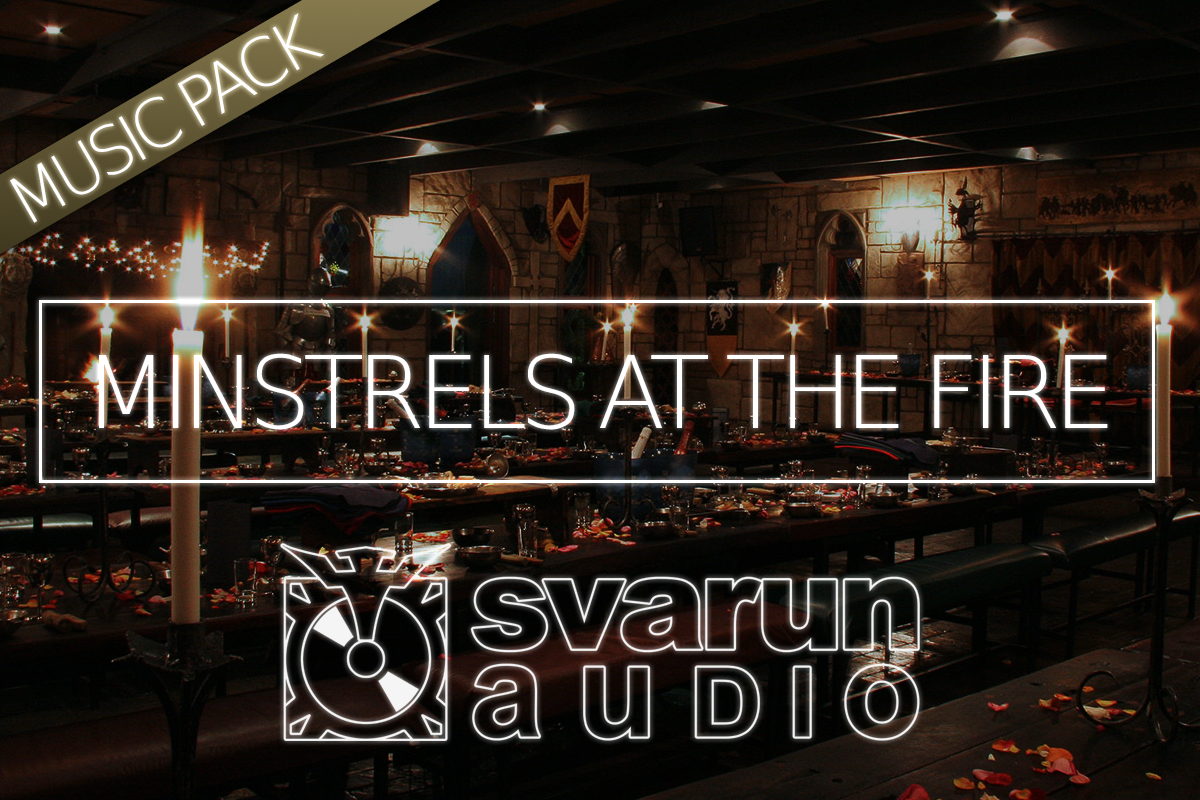 About
Minstrels at the Castle Fire Music Pack contains three charmingly comfy acoustic tracks brought to you by Svaurn Audio!
These tracks are perfect for short movies, feature films, videos, video games, documentaries, historical presentations, medieval fairs, tabletop gaming sessions, commercials and advertisement, theatrical plays, lectures, vlog and blog entries, YouTube and Vimeo clips, and much much more!
WAV versions of all files are included!
Contents
At the Castle Fire

Long, 3:05
Medium, 1:45
Short, 0:55
Underscore, 3:05
Loop, 2:58



Royal Minstrels

Long, 1:55
Short, 1:00
Underscore, 1:55
Loop, 2:04
Underscore Loop, 2:04



Medieval Romance

Long Loop, 2:20
Short Loop, 1:10
Underscore Loop, 1:10
If you liked this one…
...chances are you'll love some of these: