Minimalism

Searching for some unique inspiring corporate sounding music? "Minimalism" is a lightweight, truly minimalistic and airy corporate music track that is exclusive sounding and super versatile for many kinds of video projects!
You deserve quality music, this one is for you!
Designed for a:
advertising/commercial
corporate video
marketing video
inspiring presentation and infographics
lifestyle video
travel video
slideshow
digital marketing
promo video
innovation/technology video,
website
tutorial,
explainer,
gaming videos
vlog/series
and so many more!
If you need a different length cut, just send me a message on my profile page or on any social!
Don't compromise on quality, as you deserve it! Get "Minimalism" today or save it for later! (add to cart, bookmark or favorites)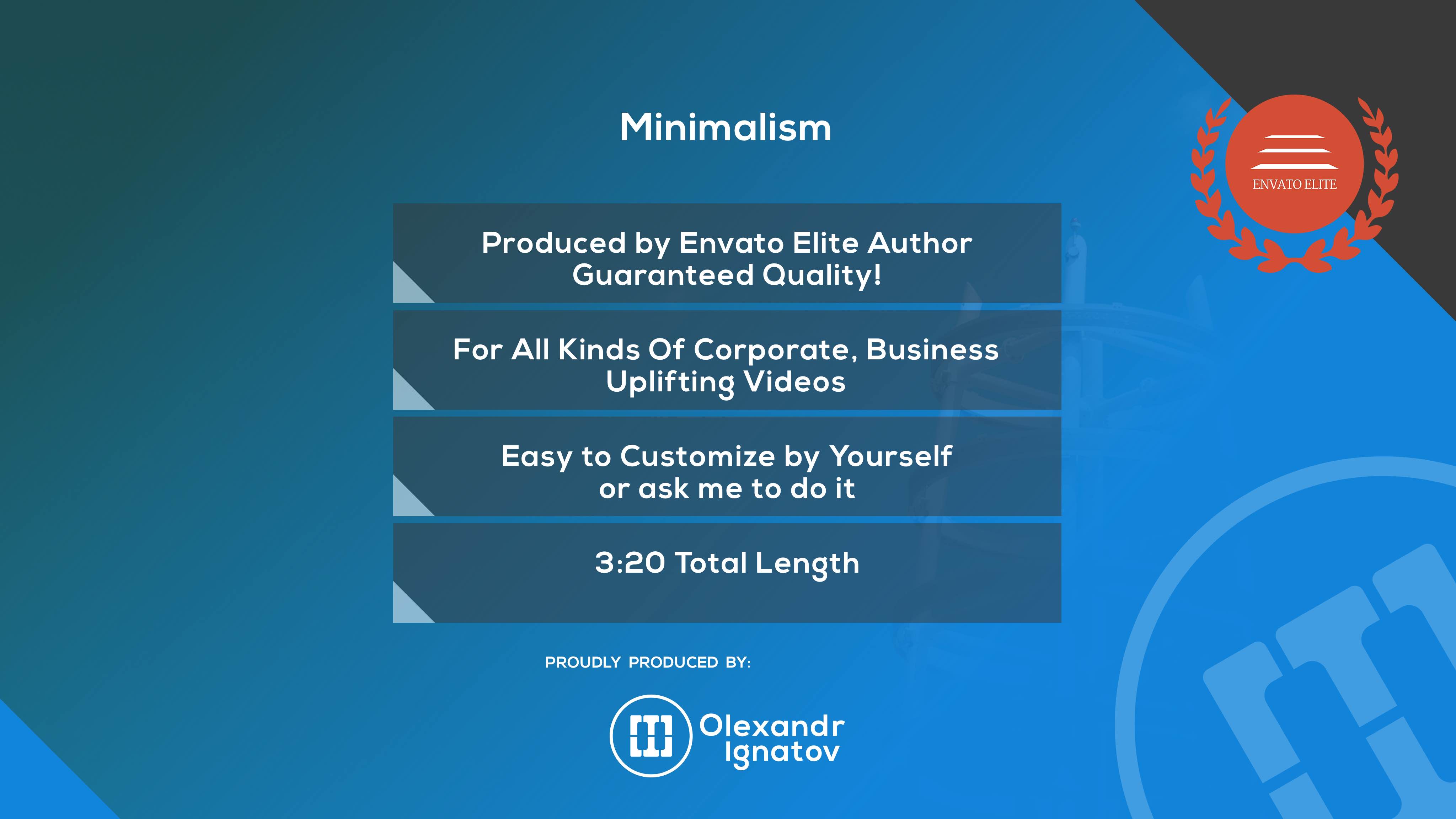 WHY OLEXANDR IGNATOV?








FOLLOW ME FOR A DAILY UPDATES