Different states of power in a mechanical, steam punk styled device. None of that futuristic fancy prancy design. Pure cogwheels and wood!
MechanicalPowerDown (0:01)
MechanicalPowerReset (0:01)
MechanicalPower (0:01)
This sfx was created for games, movies, films, entrance flash presentations, business projects, news, telecasts, podcast, slideshows, corporate videos, websites etc.
Useful for realistic, science fiction or fantasy settings and comedic or serious themes.
Available in both 320kbps
mp3
and 16 bit, 44100 hz
wav
audio file format.
Relevant Sound Packs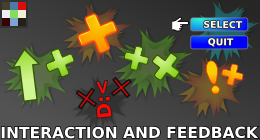 Interaction and Feedback Collection
All qubodup Sounds