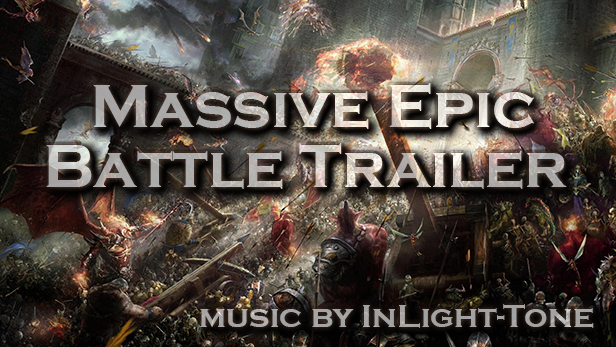 Massive Epic Battle Trailer
A powerful, dynamic, intense trailer. Features an atmospheric intro, that is driven with powerful, thunderous percussion. Deep sub bass, horns, and driving strings carry the track to the earthquake of a drop. The second half builds in intensity with huge epic choir pads, tense spiccato strings, even bigger percussion and then wraps up with an over the top massive ending. Maximum impact guaranteed.
High quality WAVE & MP3 files included.
Web and Social Media Links