Magical Moments is a magical, soft, sentimental and beautiful piano track featuring a soft string orchestra and light sparkling percussion. The music has a warm, homely magical feeling perfect for projects requiring a sentimental, emotional and inspirational mood. Think of things such as Christmas, festive holiday time, magical children's stories, family environments, babies or fairy tales or anything sentimental with a magical undertone.
During the festive season this track would also be perfect for Christmas advertising, Christmas promotions, festive and seasonal project requiring a beautiful and sentimental theme, promoting the warmth, beauty and love at Christmas time. Would also be a perfect track for Valentines Day
Click the image for more Christmas and Festive themed music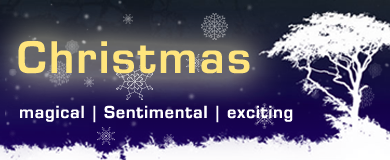 Merry Christmas!
For more tracks by Fraser Purdie please check out the quick search links below.