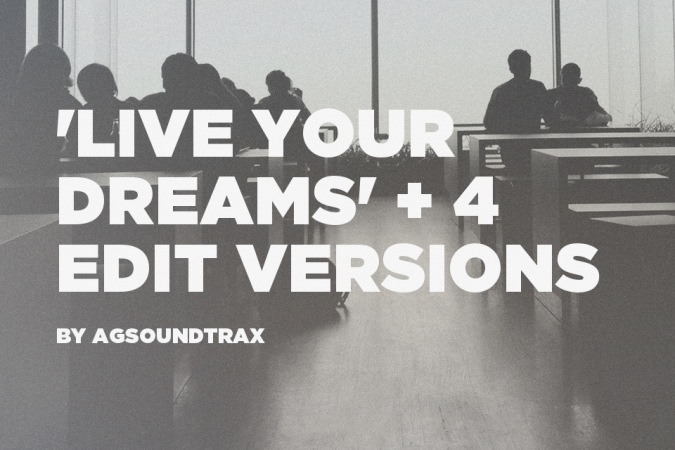 Live Your Dreams
Emotional and deeply inspiring track. After an introspective intro, this cinematic piano riff develops into an uplifting and heartwarming theme which gives a feeling of pride, unity and peace. Paired with orchestral strings, this track is perfect for films, emotional tv ads or documentaries. Moving, touching and warm.

This track includes 4 Edit Versions :

Live Your Dreams Full Mix 1:30
Live Your Dreams Cut B 60sec
Live Your Dreams Cut C 40sec
Live Your Dreams Cut D 30sec
Thank you for choosing AGsoundtrax !
YouTube users, please refer to this knowledgebase article.