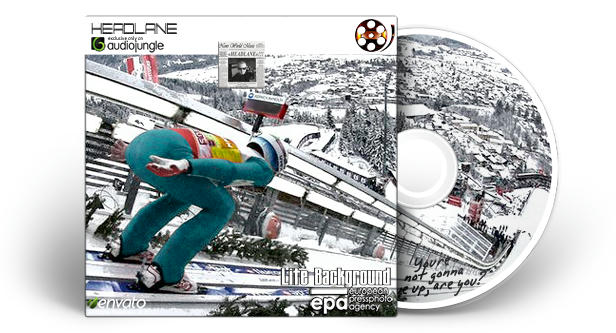 Melody inspired by the film 'Eddie the Eagle'!

Description
This track – loop.
Music reflects people's ideas and emotions. People can not live without music as just like your project! Correctly selected music can inspire him. And maybe – "Light Background" is what you need!
"Where words fail, music speaks."
Hans Christian Andersen
Thank You For Listening! I would appreciate if You rate my music after buy (Profile your page on envato >>> Downloads >>> Stars under the button – "Downloads"! Headlane.