New Version in March 2014: Improved vocals, now with a 2nd verse!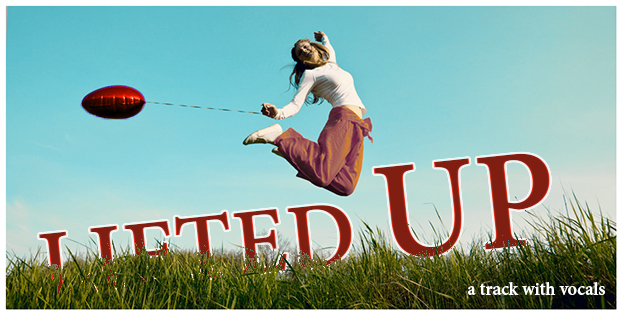 Lifted Up is a very modern, motivational, uplifting and pumping Dance-Pop Lovesong fully produced with vocals. Instrumental version is included too:

-Lifted Up (with vocals) 3:25
-Lifted Up Instrumental Version 3:25

Vocals by Saphira.
Lyrics reviewed by SoundFix. Thank you very much Sam!

This Popsong is played by several synths, electronic & acoutic drums and several electric guitars to make it really "driven" by a alternative rock feeling. The chorus with the female vocals is pushed to the top by additional acoustic strings.

Lyrics
Verse1:
Before we met I knew just foggy days
But now you're here and the sky is clear
You're the one who always treats me right
You're the one who takes care of me

Chorus: I've been lifted, been lifted up by you

Verse2:
You're love surrounds me like a cozy cloud
You make me happy and I shout it out
There's no one else out there to compete with you
No there will never be a friend like you

Find similar tracks here

Check out my Bestseller music!

Follow me on Twitter to be always updated about the latest releases!
Follow me on audiojungle

Browse my portfolio by music style or application:


























Customers using my music:
Small businesses or huge companies like Sony Mobile, McDonald's, Qatar Airlines, many Youtubers, NGO's, filmmakers, photographers, video editors all around the world, etc. etc..